Effective engagement with tangata whenua – how to achieve mutually beneficial outcomes
Tauranga Moana and the wider Bay of Plenty Region has an intricate mosaic of tangata whenua relationships. With 35 iwi, 260 hapū, and 224 marae, Māori represent almost a third of the Region's population and make a significant contribution to economic development in the Region. The cultural dynamic presents both challenges and opportunities for businesses looking to engage with tangata whenua. How do you know you're talking to the right people, how can you ensure engagement is completed within project timeframes, what happens if there's a failure to engage, how should you consider options for co-design or co-management?
Mary Hill (Partner) and Tanya Waikato (Special Counsel) at local law firm Cooney Lees Morgan will share their experiences on these issues, from different perspectives.
Mary leads the firm's resource management and local government practice and has been involved in significant litigation involving tangata whenua values and interests. She has observed an increasing trend in resource management law towards tangata whenua seeking the assistance of the courts to resolve disputes with project applicants, or to affirm cultural values and interests. Many of these cases had the potential to result in mutually beneficial outcomes, through early and authentic engagement, avoiding the need for Court intervention – which should be a last resort.
Tanya will share a tangata whenua perspective of engagement. In her capacity as hapū representative on various boards and entities, she has experienced successful, and less successful, engagement. Tanya is also an experienced civil litigator with a background in resource management, MACA litigation, and acting for various Māori Trusts and non-Māori businesses. Tanya will share her unique perspective from being on both sides of the engagement coin.
Mary and Tanya will take us through some case studies and share some thoughts on how things might have been done differently, providing a tool box for more positive engagement, paving the way for mutually beneficial outcomes.
Speakers

Mary Hill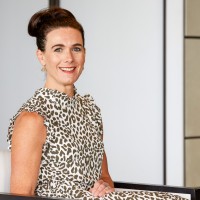 Mary is a Partner at Tauranga law firm Cooney Lees Morgan. She advises local authorities and private clients on all aspects of resource management law and works closely with councils on a range of policy, strategic and probity issues. Mary appears regularly in the Environment Court and higher courts. She also has expertise in competition, regulatory and information law and holds a Masters in Commercial Law specialising in those areas.
Mary is the immediate past President of the Resource Management Law Association. In that role she worked closely with stakeholders and central government on the RMA and wider system reform proposals. She has a particular interest in the role and responsibilities of tangata whenua in the resource management system and how effective engagement with tangata whenua can lead to mutually beneficial outcomes.
Tanya Waikato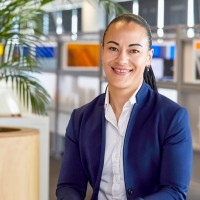 Tēnā koutou, ko Tanya Waikato tōku ingoa. He uri ahau nō Ngāti Awa ki Rangitāiki, nō Te Teko ahau.
Tanya is Special Counsel in the Dispute Resolution team at Cooney Lees Morgan in Tauranga. She specialises in civil litigation including Māori legal issues, iwi and hapū organisations and trusts and is also a specialist practitioner in the Marine and Coastal Area (Takutai Moana) Act 2011 (MACA). Tanya has worked for some of NZ and Australia's top commercial law firms and has a broad base of litigation experience including appearances in the Court of Appeal, High Court, District Court, Employment Court, Environment Court, Māori Land Court and Waitangi Tribunal.
In her personal capacity, Tanya is also a hapū representative for the Rangitaiki Hapū Coalition and is one of the trustees for the Rangitāiki River Environmental Fund Trust, a purpose-built partnership with hapū, iwi, TrustPower and Fonterra. Tanya will share her unique perspective from being on both sides of the engagement coin.