Conference sponsorship is an opportunity for your organisation to gain maximum exposure and raise its profile within the legal profession. Over 3,400 in-house lawyers (28% of the legal profession) are ILANZ members, and will receive our conference marketing materials and communications. Delegates also include employees from large private practice firms, legal service providers, consultants and barristers' chambers.
7 sponsorship opportunities remaining - view 2023 Conference Prospectus here.
Thank you to our confirmed 2023 ILANZ Conference Sponsors:

Premier Partner, Speaker Session and Exhibitor Showcase - LawVu
LawVu is the leading legal workspace, where you'll find a unified suite of collaboration, integration, and productivity tools built specifically for in-house legal teams. Legal functions operating within LawVu are empowered to do their best work, optimize productivity, improve efficiency, collaborate better, showcase business impact, and ultimately create better business outcomes. Our mission at LawVu has always been to bring legal closer to the heart of the business, which is why we're a proud sponsor of ILANZ. We look forward to sharing insights and reinvigorating the legal industry with our legal workspace, the first truly connected platform for matter, contract, spend, and insight management for in-house legal teams.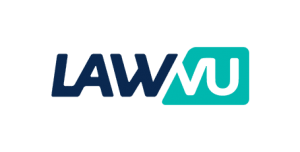 Premier Partner and Speaker Session - Dentons
Dentons Kensington Swan is one of New Zealand's leading commercial law firms and part of Dentons, the world's largest law firm. With more than 20,000 people in 80+ countries around the world, we have unique breadth, depth and diversity of talent to serve the needs of our clients. Dentons is designed to be different. We are a law firm that embraces change and can help you grow, protect, operate and finance your organisation. This mindset aligns perfectly with the theme of this year's conference – Stand Tall Together – and we're thrilled to be a premier partner. Get ready for some inspiring insights and stimulating discussions as we tackle the pressing issues our industry and clients are facing.



Conference Partner - Deloitte
Everyone at Deloitte is committed and motivated towards a single vision - to make an impact that matters. We believe we're only as good as the good we do and we know that this aligns with the values of ILANZ from our long collaboration, not just sponsoring the conference, but also providing training workshops, partnering on the Deloitte Inhouse Insights Report and helping ILANZ members and external counsel with a wide range of issues including investigations, disputes, discovery, regulatory matters, remediation, modernising legal services and managing risks. We can't wait to see you again in Tauranga!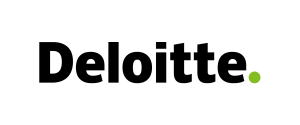 Conference Partner - Thomson Reuters
Thomson Reuters helps professionals make confident decisions, run better businesses and gain competitive advantage in complex arenas – law, tax, compliance, government and media. Thomson Reuters' Practical Law provides trusted legal know-how across New Zealand and 100+ countries. Our expert lawyer writers work with leading law firms from across the globe to deliver content that reflects the latest in market practice and legal thinking.
Thomson Reuters is proud to support the 2023 ILANZ Conference!



Exhibitor Showcase - LexisNexis
LexisNexis® is a world-leading provider of information and analytics for legal, professional and business customers. We help customers achieve their goals in more than 150 countries, across six continents, with over 10,600 employees. LexisNexis® Regulatory Compliance helps you forge a clear path to compliance.With LexisNexis content know-how at the core, our compliance registers, alerts, and information-driven solutions make compliance uncomplicated for GRC professionals across the globe.
Exhibitor Showcase - LawHawk
Legal technology has never been more abundant, but it can also be overwhelming to navigate. With so many options available, it can be difficult to determine what is real and reliable. When should you use legal tech, and when can you rely on the tech you already have or that the business is now acquiring? How can you create the most impact and value? LawHawk is excited to return to ILANZ and discuss these issues with in-house lawyers, providing insights into the best options for lawyers to support their businesses.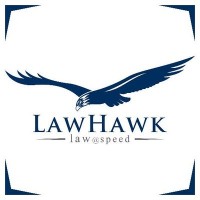 Exhibitor Showcase - SaaSam
SaaSam works with clients across the globe figure out a smarter, simpler way to handle their contract management needs. Joining ILANZ as an Exhibitor Showcase Sponsor allows us to demonstrate our talents and services to Legal, Commercial and Procurement Professionals who know how important it is for every part of a business to be able to navigate, access, and understand contracts. We're excited to attend the sessions, meet new friends, and show people the benefits of Agiloft's No-Code Platform for Contract Lifecycle Management software.

Exhibitor Showcase - James & Wells
James & Wells are delighted to once again support the ILANZ conference. Since 1979, James & Wells has been at the forefront of innovation in Australasia. We are here to help you grow, leverage and protect your IP. Our depth of experience ranges from managing large IP portfolios for international corporations, right through to protecting the ideas of start-ups, and everything in between. No matter the size of your organisation, James & Wells are here to be your dedicated Champions of Innovation®.



Exhibitor Showcase - Totum Compliance
Totum Compliance brings your key business information together in one easy-to-use cloud software solution. With in-built automation, and updating of any legislation, Totum Compliance delivers the right information to the right people at the right time.
Modules:
Risk - Bow Tie Methodology
Obligations - Manage Contracts, Approvals, Legislation and Company Policies
Audit & Assurance - Automated self assessments
Exhibitor Showcase - GRC Solutions
Reduce the risk of reputational damage, litigation, and financial penalties for your organisation.
GRC Solutions is a leading online compliance training company in the Asia Pacific region and the creator of the Salt Learning platform. GRC Solutions provides clients with a deep library of expert crafted and maintained compliance training programs across a range of regulated sectors including financial services, utilities, education, government, not-for-profit and care. We offer modular programs designed to educate and engage different job roles within your organisation. Our course content can be customised and deployed in multilingual mode. Our legal team works with local legal experts in relevant jurisdictions to maintain legal accuracy over time.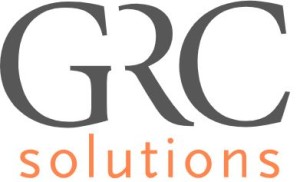 Lanyard Sponsor - Lexology
Lexology is delighted to sponsor the 2023 ILANZ Conference and to curate ILANZ Newsstand, a daily newsfeed with practice-specific global and national news for all ILANZ members. We deliver the most comprehensive source of international legal updates, analysis and insights. We publish over 500 articles every day from more than 900 leading law firms and service providers worldwide across 50 work areas in 25 languages. Our searchable archive now contains more than 1 million articles. Our combination of timely, quality, granular information and relevant insight, supported by our intuitive, innovative technology, provides an unparalleled user experience.

Coffee Cart - DLA Piper
DLA Piper is the first global law firm with a presence in New Zealand. We believe that great business can make a better world. It's a new world, with new client needs. Clients want strategic business partners with global insights but through a New Zealand lens. We are helping clients succeed every day by providing innovative, commercially astute advice across every major sector and specialist practice, with our colleagues across the globe able to be mobilised at a moment's notice. Together, we can make business better.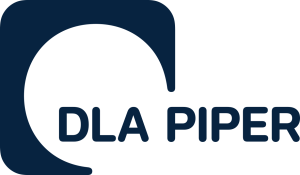 Coffee Cart - Cooney Lees Morgan
Cooney Lees Morgan is excited to support the ILANZ conference this year. We work with people, businesses and local authorities who have made the Bay of Plenty region what it is today, and who are shaping its future. Beyond those regional boundaries, the firm has developed key working relationships with clients across New Zealand and around the world. We have the experience and personnel to take on virtually any legal task. Providing simple solutions to complex problems is what we do best and we are experts at navigating clients through the countless opportunities and challenges they face.

Gala Dinner and Awards Ceremony - Niche Recruitment
As New Zealand's foundation legal recruitment business, Niche has been managing professional and executive appointments for 28+ years. We are proudly Māori-owned and in our mahi with lawyers we support the entire career pathway from graduate through to leadership positions, navigating movements from private practice to in-house, and transitions between public and private sector roles. Niche is delighted to celebrate the achievements of the top in-house teams from across the motu as sponsor of the ILANZ Conference 2023 Gala Dinner.
Public Sector In-house Lawyer of the Year - MC
MC is one of Aotearoa New Zealand's largest and most established law firms and by far New Zealand's largest litigation firm, with over 160 lawyers in its Auckland and Wellington offices. The firm was established in 1921 as the Office of the Crown Solicitor at Auckland and has evolved into a highly experienced advisory and dispute-resolution firm, acting for almost all major government departments and Crown agencies as well as private clients. Its record in criminal prosecution, commercial litigation, dispute resolution and regulatory affairs makes it one of New Zealand's best known and most respected law firms. Based on its history and specialist expertise, the core of MC's business will always be public-sector and public-interest law.

New In-house Lawyer of the Year Award and Exhibitor Showcase - MAS

Insurance and KiwiSaver provider MAS is pleased to be sponsoring the ILANZ In-House Lawyer of the Year Awards for the sixth year, recognising the best minds in one of the most important branches of Aotearoa's legal profession. MAS aims to inspire a healthier Aotearoa and the valuable role in-house lawyers play in organisations across the country contributes to the health and wellbeing of New Zealand. We want to ensure their work is recognised and to congratulate all the finalists.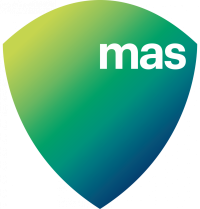 Private Sector In-house Lawyer of the Year Award - Greenwood Roche


Small In-house Team - Tompkins Wake
Tompkins Wake is a leading commercial law firm with a national focus and offices in Auckland, Hamilton, Rotorua & Tauranga.

Private Sector In-house Team of the Year Award - Chapman Tripp

Chapman Tripp is a dynamic and innovative commercial law firm, supporting clients to succeed across industry, commerce and government. Our reputation for both technical excellence and exceptional client service sets us apart. A sponsor for more than 10 years now, Chapman Tripp is delighted to have the opportunity to support ILANZ and this award. We respect our counterparts working within in-house teams and this sponsorship provides us with a fabulous opportunity to celebrate their successes.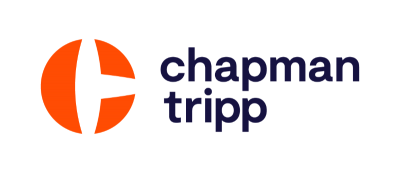 People and Culture Excellence Award - Simpson Grierson
This Award is a great match for us. Our culture is based around shared values of putting people first, being at our best and energetic for change. We pride ourselves on having a workplace that is welcoming, inclusive and empowers our people to thrive. We're invested in our people, and are determined to be one of the best places to work, learn and grow.

Community Contribution Award and Exhibitor Showcase - Comply With
ComplyWith is New Zealand's legal compliance leader. We help organisations operate lawfully by giving people clarity about the law and its never-ending changes.
We're excited to be exhibiting at the ILANZ conference in Tauranga and the chance to catch up with in-house legal teams from many of our 170+ customers. We're also delighted to be sponsoring the ILANZ Community Contribution Award, which aligns so well with our own commitment to supporting over a dozen worthy organisations through our charities programme.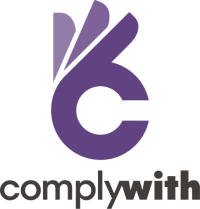 In-house Innovation Award - Artemis