The ILANZ conference is well-known for its mix of inspirational speakers, great topics and its focus on in-house legal best practice. This year's speaker line-up includes:


Keynote: Dr Paul Wood, Doctor of Psychology, Speaker and Author

Keynote: Dame Sophie Pascoe DNZM, New Zealand para-swimmer and youngest NZ Dame.

Keynote: Craig Hudson,

Managing Director, New Zealand and Pacific Islands

Bronwyn Hudson, Founder, Fuel Your Wellbeing

Ethan Jerome-Leota, Tainui (Waikato Iwi)

Madeline Shaw, Executive Coach

and more


View the 2022 Conference Programme here



DAY 1
Day 1, Session 1 - Future focus for in-house lawyers
Keynote Presenter: Craig Hudson, Managing Director, New Zealand and Pacific Islands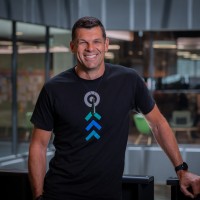 As Managing Director for New Zealand and the Pacific Islands, Craig is a key member of the senior executive team, responsible for driving relationships with government, financial institutions, enterprise and promoting the small business economy. Craig has been with Xero for several years, returning home to New Zealand in 2017 from the United Kingdom. Here, he has led Xero's entrance into Europe, the Middle East and South Africa's markets.
Craig is a father of four and a successful former rugby player who spent more than eight years playing professionally in New Zealand, France, England, and Wales.
Craig has been recognised for his work in mental health & business by being awarded the Walk the talk award at Diversity Works, he was a semi-finalist for New Zealander of the year and was voted the most inspiring individual in tech at the Hi Tech awards.



Day 1, Session 2, A - A note to my younger in-house self: how to fly rather than float
Presenters: Andrew Cordner (Director of Legal, Fonterra), Helen White (Head of Legal and Democratic Services, Christchurch City Council) and Silv Roest (Lead Legal Business Partner and Company Secretary, Spark NZ) – Facilitated by Sophie Mentink (ILANZ Committee Member)
What does it mean to flourish as an in-house lawyer? And how can you hit the ground running right from the beginning? With decades of experience and a wealth of knowledge between them, Andrew, Helen and Silv will touch on all the things they wish they had known from the outset of their in-house careers (or had to learn the hard way), in order to enable new/young in-house lawyers to thrive and get the most out of the careers they have ahead.
In particular, our panellists will offer up their insights on the following:
successfully transitioning from private practice;
career pathways and progression in an in-house setting;
tips on moving out of legal into a business role;
managing diverse internal stakeholders;
navigating governance processes; and
effectively utilising external counsel.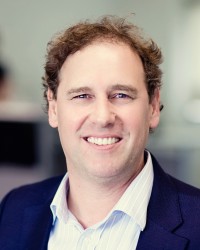 Andrew Cordner is Director of Legal at Fonterra. In this role, Andrew serves as Fonterra's General Counsel and leads the highly experienced global legal team of 26 lawyers based in New Zealand, Australia, China, Chile, the United States, and Brazil. Andrew is responsible for driving the strategy, performance and direction of the legal team, for legal advice provided to the Fonterra Board, management and the various Fonterra business units, and for leading the external relationships of the Fonterra legal team, including with law firms, auditors, and regulators. Andrew also serves as Company Secretary to the Fonterra Shareholders' Fund (NZX: FSF).
Andrew is currently a member of the NZ Law Society's National Standards Committee. He is also a director of GNS Science: Te Pū Ao, a Crown research institute providing Earth, geoscience and isotope research and consultancy services, and St Andrew's Village Trust, a charitable trust operating a retirement village and providing aged and dementia care. Andrew was named as New Zealand In-House Lawyer of the Year at the 2018 New Zealand Law Awards and was a finalist for the award in 2017 and 2019.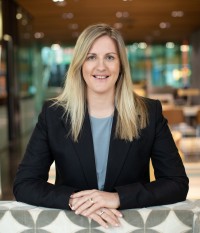 Silv Roest is an experienced corporate lawyer with over 16 years' experience both in-house and in private practice. Silv is currently Lead Legal Business Partner and Company Secretary for Spark – New Zealand's largest telecommunications and digital services company. Silv leads the Corporate Legal team at Spark and her responsibilities include managing Spark's NZX and ASX listings, corporate and finance legal requirements, and corporate governance and company secretarial matters. Silv also works on strategic projects for Spark including M&A and has supported Spark through several momentous changes including the demerger of Chorus from Telecom, the company rebrand to Spark, the Agile transformation, and most recently the establishment of, and sale of a stake in, Spark TowerCo. Prior to joining Spark Silv worked in the Corporate Advisory Group at Russell McVeagh.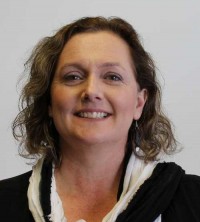 Helen White is the General Counsel / Head of Legal and Democratic Services at the Christchurch City Council. Originally a litigator, Helen started in-house work whilst on her OE (of some 11 years!) and at the time she left to return to NZ was engaged as Chief Legal Officer across two London Borough Councils with over 50 lawyers. With significant in-house experience leading large teams of lawyers, Helen has also undertaken post graduate research on the relationship between government and management. A key part of her current role is playing the honest broker and providing robust strategic advice to the Chief Executive and wider executive team.
Day 1, Session 2, B - Out of the Quicksand - Flourishing for In-house Lawyers
Presenter: Madeleine Shaw, Executive Coach

Do you proof-read your sent emails?
It's no secret that burnout, dissatisfaction and overwork are rife within legal practice. If it just took brains to solve that problem, you would have done that by now. Yet smart lawyers end up held back by many of the habits that, in some ways, are also what made them successful:
Perfectionism
Strong work ethic
People pleasing
Detail focus, micromanaging and difficulty delegating
Conflict avoidance, or frequent conflict
Difficulty making decisions
Overwork and burnout
In this session, you will take a new perspective on this paradox and hear about practical action steps for getting back to solid ground while retaining the traits that make you a great lawyer.There's no doubt that there are structural and systemic challenges in legal practice that are bigger than any one person. Add to the mix a heightened level of change and uncertainty (global pandemic, anyone?) and it's no wonder people are finding it tough going. Struggling harder but sinking more, throwing good energy after bad - like being in quicksand.
In this powerful, practical session, you will take a new perspective on this paradox and create an action plan for getting back to solid ground.


Madeleine Shaw is an in-demand executive coach, speaker and facilitator with over two decades of experience working with lawyers: the first as one of them (including 5 years as corporate counsel) and the second as a coach, helping them work through difficult career questions and find progress and satisfaction again. For over 12 years now she has worked at the intersection of mindset and evidence-based resilience and wellbeing. She is interested in helping people be great leaders and leaders be great people.
Madeleine's clients include top tier legal, professional services and consulting firms, financial services organisations and a number of large listed companies and government departments and agencies.
Madeleine is accredited with the Institute of Executive Coaching & Leadership. She is a professional credentialed coach (PCC) with the International Coach Federation (ICF), is an accredited Mental Health First Aider and has served as board director and secretary of the ICF's Australasia Chapter. She is a graduate of the Australian Institute of Company Directors (GAICD). Madeleine holds a Bachelor of Arts (Jurisprudence) and Bachelor of Laws (Hons), and was admitted to practice in NSW and California. She also holds a Graduate Certificate in Film & Video, but that's another story!
Day 1, Session 2, C - Delegate using Data not Drama
Presenter: Sian Wingate
Delivered in a workshop style Sian will share:
how a service line register for your legal function creates a valuable data set of exactly what you do and for who
how you can use this data to delegate legal tasks to the business units you service
why this delegation technique boosts your legal team profile, enhances your service delivery and frees up your bandwidth to deal with the high value, high-risk matters
After this workshop, you will walk away with practical, actionable steps that will enable you to:
Boost your legal team's capacity

Enhance your team's profile through a service delivery that focuses on how to best add-value to your organisation

Free up your precious bandwidth to deal with the high value, high-risk matters that you both

want

and

need

to manage to best serve your organisation
A workbook will be supplied with worked examples of how to create a service line register plus access to bonus resources on how to implement Sian's tried and tested techniques and tips to delegate tasks.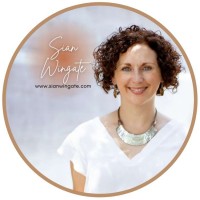 Sian Wingate, a seasoned in-house lawyer and former ILANZ president, shares her tried and tested methods of delegating legal tasks to enable busy in-house teams to maintain capacity to deal with their organisation's high-risk, high-value matters.
Her specialism is in utilising the free resources already available to in-house functions to create a foundation for successful delivery of their legal services.
From her decade of in-house experience in successfully implementing her tried and tested techniques ranging from using training, templates, intranets, playbooks and video-based resources, Sian uses a coaching approach to enable her in-house colleagues to learn how to implement her solutions to best guarantee success.
Find out more at www.sianwingate.com
Day 1, Session 3 - A forward-looking lens: preparing for Modern Slavery laws
Panel: Nicola Swan (Partner, Chapman Tripp) & Sarah Retter (Head of Legal at Fujitsu) - Facilitated by Jo Appleyard (Partner, Chapman Tripp)
Overview of MBIE's proposal to introduce modern slavery legislation in New Zealand, and the differences to the UK and Australian regimes

Proposed extension from modern slavery to incorporate worker exploitation and alignment with existing NZ employment standards

Practical examples of modern slavery risk management

How modern slavery due diligence actually works in practice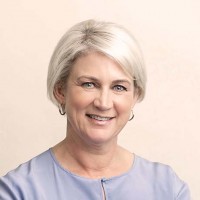 Jo Appleyard is a partner in Chapman Tripp's Christchurch office specialising in civil litigation, employment matters and in providing strategic advice on the full range of environmental and resource management issues. With over 30 years' experience, Jo is an extremely well regarded senior practitioner with a diverse practice that includes Canterbury's key infrastructure providers (Christchurch International Airport, Lyttelton Port Company and Orion New Zealand), along with various RMA clients in areas that include natural resources, infrastructure, urban development, marine and iwi. As a part of the team that led the Lyttelton Port recovery project, she was awarded the Resource Management Law Awards Project Award in 2019. Her experience in civil disputes is wide and varied, acting on all manners of commercial issues including employment matters.
Jo joined the Ryman Healthcare Board 10 years ago. Her experience as a Director results in her having a strong understanding of both governance and management responsibilities, and the holistic needs of wider stakeholders. Jo is currently a member of several Ryman committees, including the Health, Safety and Wellbeing Committee, Clinical Governance Committee, Development and Construction Committee.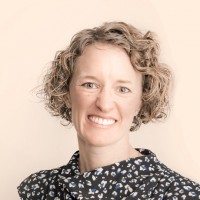 Nicola Swan is a partner in Chapman Tripp's Wellington Litigation & Dispute Resolution team and leads the firm's international law practice. She has particular expertise in international arbitration, commercial dispute resolution, ESG (environmental, social and governance) risk management, and business and human rights. Nicola works with a number of clients subject to the UK and Australian modern slavery legislation, having spent seven years practising in the UK when this regime was introduced.
Nicola is a member of Chapman Tripp's Consulting advisory team and regularly advises boards and executive teams on ESG risk management in business. She has helped develop ESG, human rights and responsible investing policies, including on modern slavery risk management. Partnering with boards and executive teams, she helps manage non-financial risks, including risk identification, assessment and disclosure, with particular expertise in climate risk management.
Nicola is recognised as a rising star by Legal 500 Asia Pacific 2022, an Up and Coming lawyer by Chambers Asia Pacific 2022 and as a Future Leader by Who's Who Legal: Arbitration 2022. In 2021, she was also named as a Young Influencer as one of New Zealand's Top 25 Most Influential Lawyers.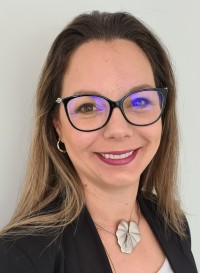 Sarah Retter is a Senior Legal Practitioner with 12+ years of experience providing strategic legal and business advice to Senior Executives. Her expertise includes designing and providing creative business solutions to resolve legal and business challenges, managing litigation, drafting, negotiating and reviewing a wide range of IT agreements and advising on legal risk.
Currently, Sarah is the General Counsel & Head of Compliance at Fujitsu New Zealand, where she manages a full-service team. Sarah designs legal risk and mitigation strategies, delivers bespoke training to the business and was instrumental in drafting and launching the Māori and Pacific Peoples Inclusion Plan, which sets out Fujitsu's goals for Māori and Pacific People over the next five years.
Sarah is also a remarkable mentor. She has mentored young people via various programs such as the Young Enterprise Trust – Enterprise in Action Weekend program, Ministry of Business, Innovation and Employment R9 Accelerator weekend program and continues to mentor colleagues both in the Legal profession and at Fujitsu. Continue reading Sarah's bio here.
Day 1, Session 4, A - Better together: building an effective partnership with external counsel
Hayden Wilson, Chair and Partner at Dentons Kensington Swan, will be chairing a panel of local and international in-house and private practice lawyers.
"No one can whistle a symphony. It takes a whole orchestra to play it." The role of in-house counsel is changing. It's becoming more focused on strategic and business-enabling deliverables as opposed to the traditional risk-based approach. The status quo presents an opportunity for in-house counsel to reshape how it operates and build an effective partnership with external counsel.
How can in-house counsel effectively onboard external providers so they have a complete understanding business goals and identify opportunities?
What does a successful partnership with external counsel look like?
How do you build effective two-way communication channels between in-house and external counsel?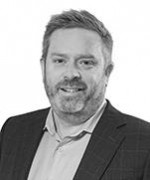 Hayden leads the Wellington litigation team, specialising in public, regulatory and commercial litigation. He is the Chairman of Dentons Kensington Swan (formerly Kensington Swan) and plays a key role in the firm's relationships with government agencies. Hayden is a member of the Global Board of Dentons.
Hayden is a dispute resolution expert, and is internationally recognised as a leading advocate and as a highly skilled mediator. He has extensive experience helping organisations resolve complex commercial and public law issues.
Hayden works across the range of public law disciplines including core administrative public law issues, advice on legislative obligations, and judicial review in the public sector. He helps both public and private sector clients to manage a wide range of public law issues, including managing and reviewing risk, advising on privacy and information law, human rights obligations and regulatory issues.

Victoria White
Victoria is General Counsel and Partner in Dentons' London office. As General Counsel UK, Ireland & Middle East she sits on the Firm's Executive Committee, as well as being a member of its Global and Regional Risk Management Committee, its Global and Regional Operations Committee and as advisor to the UKIME Board. Victoria is responsible for the Firm's claims, risk management, corporate advice and regulatory compliance across the UKIME region. Prior to joining Dentons, Victoria has held a number of senior in-house legal positions with global, US headquartered corporations, Kraft Heinz and Starbucks. Most recently as Vice President Legal and Corporate Affairs EMEA she was responsible for leading a team of 27 people across eight countries, and developing and executing the legal, compliance and corporate affairs strategy within the EMEA region, across 130 countries, to support more than 5,000 employees. Victoria provides commercial value as a trusted advisor at SMT and C-Suite level. Utilizing her legal expertise in a practical way, Victoria has negotiated maximum value within complex strategic commercial transactions across multiple jurisdictions, protecting brand integrity and has led business critical projects to improve operation capability.
Karyn O'Loughlin
Karyn O'Loughlin is DB's General Counsel and has been with DB since October 2017. Prior to joining DB, she spent four years as Senior Legal Counsel at McDonald's New Zealand Head Office. Karyn prides herself on providing high quality, pragmatic commercial advice to all areas of the business, and enjoys the fast-paced environment within which DB operates. Since joining DB, she has made valuable contributions to the integration of Tuatara into the business and DB's growth into categories adjacent to, and beyond, beer. She has been instrumental in enhancing DB's commercial interests across numerous projects and initiatives.

Day 1, Session 4, B - Debate: Do you need private practice experience as inhouse lawyer?
Debaters: Benjamin Jacobs, Sian Wingate, Alice Balme & Gwendoline Keel - Facilitated by Lynda Frew, ILANZ Committee Member.
Day 1, Session 4, C - Climate Change disclosures - statutory requirements & role of in-house lawyers
Presenter: Dr Amelia Sharman, XRB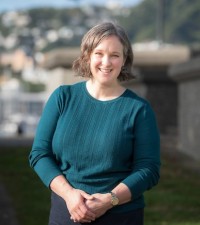 Amelia Sharman is Director Sustainability Reporting at the External Reporting Board (XRB), responsible for managing the execution and coordination of the climate-related disclosure framework for Aotearoa New Zealand, as well as the XRB's wider sustainability reporting work programme. Dr Sharman has an extensive background in climate and sustainability policy areas, most recently as Head of Policy at Ara Ake, focused on supporting the transition to a low-emissions energy future. She has held a range of project and policy roles across the public and private sectors in New Zealand and the United Kingdom. She has a PhD from the London School of Economics, an MSc from the University of Oxford, and an MA(Hons) from the University of Auckland.


Day 1, Session 5 - Keynote: Mood & Motivation
Presenter: Dr Paul Wood, Doctor of Psychology, Speaker and Author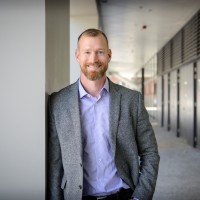 Would you have a Doctor of Psychology present at your conference? What if he had spent almost 11 years behind bars? As an 18 year-old, Dr Paul Wood was completely off the rails. He wasn't coping with the impending death of his mother, he was dependent on drugs, and was an unemployed high-school dropout who was committing crimes to feed his habit.

Two days after his mother died he lost control when his then drug dealer attempted to sexually assault him. Paul was convicted of murder for this offence and then spent more than a decade in some of New Zealand's toughest prisons. During this period Paul became the first person in New Zealand's history to progress through undergraduate and Masters degrees while in prison. He was also the first person to begin a Doctorate while incarcerated. Paul's educational pursuits dovetailed with a journey of personal exploration and change, both of which gave him a profound understanding of the ingredients required to successfully strive towards our potential, deal with the challenges of change, and build the mental toughness and resilience necessary to flourish in adversity.

On his release, Paul was able to translate this knowledge into strategies for improving leadership effectiveness and organisational culture. As a result, Paul rose rapidly through the ranks to become the senior manager responsible for Training and Development within the multinational professional services firm OPRA Consulting Group. Paul now runs his own practice and has served as a committee member and advisor to a number of boards.

Paul spends most of his time facilitating leadership and emotional intelligence focused programmes across the private and public sectors. He works with everyone from the Hurricanes to Central Agencies of government. His charitable interests see him visit prisons and act as patron for START Taranaki, which helps at risk young men turn their lives around. Paul is also a regular contributor to the media. For more on Paul's thinking visit his Huffington Post blog or watch his viral interview on the AM Show.

Paul's presentation style is dynamic, humorous, and deeply authentic. He speaks to the human experience and provides practical insight on topics such as our capacity for change, how to cope with uncertainty, how to build mental toughness and resilience, the importance of self-reflection and personal accountability in growth, how to identify and maximize our potential, and how to turn adversity to your advantage.
DAY 2
Day 2, Session 6 - The role tikanga plays in the way lawyers interpret/apply law
Presenter: Ethan Jerome-Leota, Tainui (Waikato Iwi)
This session will examine how tikanga Maaori is interwoven into different sectors of in-house lawyer practice, in particular the law, government policy and good corporate governance. We will navigate through a range of current tikanga Maaori legal issues and understand the importance of meaningful and on-going engagement with iwi, hapuu and mana whenua.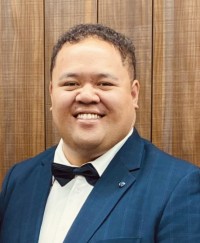 Ethan Jerome-Leota graduated from the University of Waikato in 2017 with a Bachelor of Laws and was admitted to the Bar in 2018. Ethan has been working for his own iwi post-settlement governance entity Waikato-Tainui since 2018, where he spent the first three years of his legal career specialising in Treaty Settlement law and policy. He is currently on an internal secondment in the role of Legal Advisor within the Governance and Legal team at Waikato-Tainui. Outside of mahi, Ethan serves on governance boards at a national and local level including Community Law Waikato and previously Te Hunga Roia Maaori o Aotearoa (Maaori Law Society). Ethan is passionate about achieving the aspirations of his people, building their capability, challenging the status quo and creating opportunities for his people to succeed. He lives by this whakatauaaki of Princess Te Puea Herangi – "Mahia te mahi, hei painga moo te iwi. Work for the betterment of the people"
Day 2, Session 7 - Raising visibility of the legal function within the business
Panel: Helen Wild (General Counsel, Auckland Council) & Marise Winthrop (Livestock Improvement Corporation) & Melissa Soh-Newstead (SilverFern Farms) - Facilitated by Hiramai Rogers (ILANZ Committee Member)

Helen Wild is General Counsel at Te Kaunihera o Tāmaki Makaurau / Auckland Council. She leads Ngā Ratonga Ture / Legal Services - a team of over 60 lawyers, legal executives and support staff. The team delivers legal support to Auckland Council, its governing body, local boards and elected members and two of its CCOs (eke Panuku and Auckland Unlimited), working closely with a panel of external legal providers. Auckland Council is NZ's largest unitary authority and one of NZ's largest employers. It operates in a complex legislative framework with high political and public scrutiny. The team's brief extends to all legal issues with the exception only of employment law.
Helen's background is in litigation, with over 30 years' experience advising and representing clients in the public and private sectors on a wide range of issues, with a focus on media and medico-legal issues. She spent over 15 years in senior roles in large firms, before joining TVNZ as Senior Counsel in 2007. She joined Auckland Council in 2016, initially as Manager of Litigation and Dispute Resolution. She was appointed General Counsel in 2020.
Helen is driven by a strong sense of service, a passion for the law, a real desire to make a difference for people and a commitment to nurture her team. She has two adult sons. When not at work you'll find her hanging out with them, cooking up a storm and enjoying the great outdoors.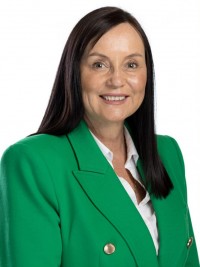 Marise Winthrop is the General Counsel at Livestock Improvement Corporation an NZX listed co-operative with over 650 permanent staff in NZ and overseas, increasing to 2,000 staff in peak season. Marise leads the Legal, Intellectual Property, Secretariat and Business Information Units at LIC. She holds the company secretary function and is responsible for NZX listing rules, legislative and regulatory compliance. Marise also works on strategic projects providing commercially sound, pragmatic and legally compliant support. Marise adopts technology across her team to drive performance, deliver excellent solutions and create efficiencies. She is a proud people leader and mentor and is in her second term as an elected Branch Council Member of the Waikato and Bay of Plenty Law Society. Marise was the recipient of the 2018 ILANZ Private Sector In-house Lawyer of the Year Award.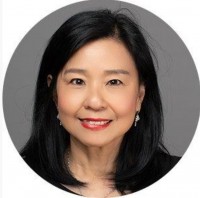 Melissa Soh-Newstead is a UK-qualified, NZ-trained lawyer with over 25 years' experience including over 10 years' experience in senior in-house roles. She has significant experience in building and leading in-house legal teams using transformational strategy, innovation and continuous improvement to drive efficiency and embed a strong high-performance team culture. Melissa joined Silver Fern Farms (NZ's biggest red meat producer, marketer and exporter with over 7000 employees worldwide) as its first full-time General Counsel and Company Secretary over three years ago and established the team from the ground up into a high performing team. The SFF legal team was one of the finalists in the 2021 ILANZ Innovation Award; a great achievement for a newly established team in its second year following inception. The team's best-in-class privacy framework recently received the Privacy Trust Mark awarded by the NZ Privacy Commissioner. The award is a recognition for excellence in privacy. Melissa has been named one of the NZ Lawyer In-House Leaders for 2022.
Day 2, Session 8, A - Climate change, natural hazards and Council information: current LGOIMA requirements and future reforms

Panel: Judith Cheyne (Senior Associate, Simpson Grierson), Vivienne Wilson (Senior Legal Counsel, Christchurch City Council) and Mike Wakefield (Partner, Simpson Grierson) - Facilitated by Sophie Meares (ILANZ Committee Member).
Judith Cheyne is a senior associate in Simpson Grierson's local government and environment group, based in Christchurch. She recently re-joined Simpson Grierson after several years as part of the in-house legal team at Christchurch City Council. Judith specialises in local government issues, advising on decision-making, consultation and conflict of interest matters, official information and privacy, rating issues, bylaws and policy development. She also has significant experience with local government regulatory issues, including Building Act, Dog Control, Sale and Supply of Alcohol and Health Act.
Vivienne Wilson is a Senior Legal Counsel in the Public and Regulatory Team of the Legal Services Unit at Christchurch City Council. With over 20 years' experience in local government, she advises the City Council on all manner of public law and regulatory issues. Recent examples include the occupation of Cranmer Square, three waters reform and the Council's coastal hazards adaptation programme. Before joining the City Council she was a Senior Associate at Simpson Grierson in their Local Government and Environment team, and in the 1990s was a Parliamentary Counsel working on a range of legislation for the Government.


Mike Wakefield is a partner in Simpson Grierson's local government and environment group, based in Wellington. He specialises in local government and environmental law, with a particular focus on the regulatory functions of local government (including under the RMA), policy development, and its decision-making and governance obligations and requirements. Mike regularly represents local authorities before the courts, and has appeared before a number of specialist tribunals and Council hearings on specific strategic and regulatory matters.
Day 2, Session 8, B - Connecting the Dots Between Mood and Food
Presenter: Bronwyn Hudson
Have you ever noticed that you eat differently when you're stressed? Felt hangry when you have skipped a meal? Have you ever seen a kid high on party food - or witnessed the inevitable meltdown afterwards? If so, you already understand on some level that food and mood are connected.
Diet and nutrition is most often linked to physical health - heart health, weight balance or athletic performance for example. But did you know that what we eat has an impact on our mental health in some quite profound ways too?
This session aims to educate - helping you to connect YOUR dots between food and mood, lifestyle and wellbeing - and to inspire easily implementable, workable action to support your mood and focus across the day.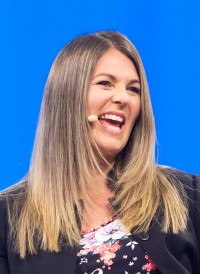 As the Founder of Fuel Your Wellbeing, Bronwyn Hudson brings her authentic, inspirational, relatable, evidence-based approach to your organisation. She has a wide breadth of academic knowledge (including a Master of Science in Personalised Nutrition and coaching modalities including advanced NLP certification). Importantly, Bronwyn also draws on her various lived experiences, being vulnerable in sharing these when it matters. Being a busy mum of four children, she also knows the importance of keeping things simple and achievable. Bronwyn will leave you impacted and energised, ready to implement practical tools to support your own wellbeing and that of those around you. Visit Bronwyn Hudson's website - Fuel Your Wellbeing
Day 2, UnSession 8, C
Facilitated by ILANZ Committee Member/s
The Unsessions provide the opportunity for conference delegates to discuss ideas, issues and topics relating to the in-house community. We highly encourage you to send us your ideas and topics you think would be useful and relevant to discuss between peers at conference. Get in touch with us at [email protected]. Delegates will have a chance to vote on their preferred topic with the most popular being chosen.
Day 2, Session 9, A - How to get time back to focus on the high-value work we come in-house to do
Fireside chat with: Shaun Plant (Chief Legal Evangelist, LawVu - Premier Partner), Sarah Thorner Crossley (Senior Legal Advisor, Zespri International) and Fiona McLeod (General Counsel, Nelson City Council).
In this fireside chat, we sit down with legal leaders to discuss ways to get time back in your day so you can focus on connecting with and impacting your business. In-house lawyers constantly handle large workloads and resourcing pressures, with an expectation on them to deliver law firm outputs and mitigation of risks ranging from financial, governance, health & safety, consumer and regulatory compliance. In addition to these pressures, recent research shows that some legal tech solutions are causing inefficiencies for in-house legal teams, especially when new high-level matters demand a shuffling of the decks to re-prioritise their workload, and this is ultimately contributing to a disconnect from high-value work and the wider business. This session will discuss ways the in-house legal team cannot just get time back in their day but also become a multifaceted, proactive function that is truly connected to the business and its outcomes.


Shaun Plant is the Chief Legal Evangelist at LawVu. He also provides project management and legal technology services to legal teams worldwide. Shaun has woven innovation and project management into all stages of his legal career, both in private and in-house legal practice. Starting his career in contracts engineering, Shaun moved into the legal profession, with his focus on project and change management. His legal background spans public, and private enterprises in environmental and project law, where he has delivered large capital construction.
Sarah Thorner Crossley is a Senior Legal Advisor at Zespri International, based in Mount Maunganui. She has over ten years' experience in the in-house environment specialising in corporate and commercial law and intellectual property. Sarah has worked across a range of industries including Agriculture, Media and FMCG. She is invested in driving efficiencies within her in-house team and leads in developing and implementing strategies to make the team, and the delivery of their function, more effective and efficient. Sarah has a particular passion for film and television and is currently Co-Chair of Film Bay of Plenty, the local regional film office.


Fiona McLeod has over 20 years' legal experience, working in the both the public and private sector, predominantly advising in the areas of administrative, local government and resource management law.
Fiona has been in-house legal adviser to the Nelson City Council for 7 years. In her current role as General Counsel, she leads delivery of the legal services function for the Council. Recently, Fiona has carried out a review of the legal services function and, as a result, implemented a new Legal Operations Framework. One of the objectives of this framework is to enable the in-house legal team to spend more time on work that is of high value to the organisation.
Day 2, UnSession 9, B
Facilitated by ILANZ Committee Member/s
The Unsessions provide the opportunity for conference delegates to discuss ideas, issues and topics relating to the in-house community. We highly encourage you to send us your ideas and topics you think would be useful and relevant to discuss between peers at conference. Get in touch with us at [email protected]. Delegates will have a chance to vote on their preferred topic with the most popular being chosen.
Day 2, Session 9, C - Governance, Risk and Compliance
Presenter: Louise Unger, Commerce Commission
Risk & Compliance for in-house lawyers
The role of the in-house lawyer in managing your organisation's risks and regulatory and compliance requirements, including meeting the needs of your Executive Team and Board

How the role of the in-house team intersects with regulatory and compliance functions

Useful tips for in-house lawyers on what effective risk, regulatory and compliance frameworks look like

Louise Unger is the Commerce Commission's General Manager, Credit. She has over 20 years' experience providing legal, risk and compliance services to a range of New Zealand and international organisations, including banks, telecommunications and electricity companies.
Immediately prior to joining the Commission Louise was Head of Legal, Risk and Compliance at Lawyers on Demand NZ, an international law firm, where she was responsible for creating, building and leading a legal, risk and compliance consultancy practice. Her background also includes working at Bank of New Zealand, where she led legal and risk & compliance teams, and several major NZ law firms.
Louise has a law degree (Hons) and a commerce degree from Canterbury University.
Day 2, Session 10 - Cultivating Confidence – how I put myself up, to go forward
Presenter: Miriam Dean, King's Counsel and a director of Ōtākaro Limited, Chorus Limited, REINZ and chair of the Banking Ombudsman Scheme.
A chat with Miriam on how to put yourself up for roles - get noticed for your experiences and qualities - and progress in your career!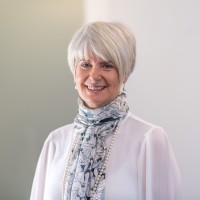 Miriam's many years of experience in dispute resolution, review work and governance allow her to take on the most difficult and diverse issues. She is a King's Counsel and currently a director of Ōtākaro Limited, Chorus Limited, REINZ – Real Estate Institute of New Zealand and chair of the Banking Ombudsman Scheme. Former directorships include chair of NZ on Air, a director of Crown Infrastructure Partners and deputy chair of Auckland Council Investments Limited. She was a board member too of the Auckland Transition Authority. She has led many government and private reviews, including as chair of the Ministerial Inquiry into the Fonterra botulinum incident; chair of the Government's Electricity Price Review; chair of the Auckland Council CCO review, and sole reviewer of Accident Compensation Corporation's dispute reduction processes and Weta Digital's workplace culture. She has also served on many other governing advisory boards or committees including as a member of the Department of Internal Affairs Advisory Board and a member of the Advisory Board of the Greater Christchurch Earthquakes Claims Resolution Service. She was made a Companion of the New Zealand Order of Merit in 2011.
Day 2, Session 11 - Keynote: Q & A
Presenter: Dame Sophie Pascoe DNZM, New Zealand para-swimmer and youngest NZ Dame.
New Zealand's most decorated Paralympian, Dame Sophie Pascoe burst onto the scene as a 15-year-old with a series of stunning performances to become the youngest medal winner at the Beijing 2008 Paralympic Games winning an amazing three golds, a World Record and a silver medal.
Over the past decade the powerful swimmer has firmly cemented her place as a national treasure. It's impossible to do justice to all of Dame Sophie's achievements in the pool, but her quick highlight reel includes 19 Paralympic medals (including eleven gold) across four Games, 17 IPC world titles, and multiple world records. In 2018 she made further history when she was named flagbearer and team captain at the Gold Coast Commonwealth Games, becoming the first para-athlete to lead the New Zealand team out at a major Games.
At the end of 2021 Dame Sophie became the youngest-ever Dame in the New Year's Honours in recognition of her record-breaking accomplishments in the pool. She is a seven-time winner of Para Athlete of the Year as well as Para Athlete of the Decade in 2020 at the Halberg Awards that honours and celebrates New Zealand sporting excellence.
A below-the-knee amputee following a lawnmower accident when she was a toddler, Dame Sophie is known for her raw honesty and offers refreshing insight into the ups and downs of life as an athlete and leaves a lasting impression on everyone she meets.
Note: Please refer to our Conference FAQ page for more information relating to attending Conference.