TRAVEL


Airport Bus Transfers


The Conference Organisers are providing complimentary transport to and from the Christchurch Airport and the conference hotels (Novotel, Ibis and Fable Hotels), if you are staying at another hotel, you are welcome to utilise the bus, but you will need to make your own way to/from one of the conference hotels.

Please take note of the information below regarding the arrival and departure times that these complimentary airport bus transfers are available. Outside of these times you will need to arrange your own transfers.


ILANZ will provide airport transfers for all delegates traveling from Christchurch Airport to the 3 conference hotels in the central city. Please let us know if you will be using the buses.


Tuesday 4 October - Airport to Hotels: 12:30pm - 8:30pm, departing every hour.

Wednesday 5 October - Airport to Te Pae: 8am - 12pm, departing every hour.
One bus from hotels to Te Pae at 8am.
Wednesday Night Function: from Te Pae to the Tannery 6pm, 6:15pm and 6:30pm. Returning to hotels 8:30 - 9:45pm.


Thursday 6 October - One bus from Hotels to Te Pae at 8am.
Te Pae to Hotels at 4:45pm. Te Pae to Airport - 4pm and 5:30pm.


Friday 7 October - Hotels to Airport: 7am - 12pm, departing every hour.
See below info for Airport Transfers (also found in the app)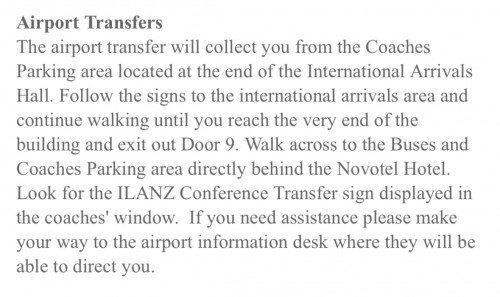 ACCOMMODATION

Please book accommodation directly with the hotels. We suggest booking at the below:

Novotel Christchurch Cathedral Square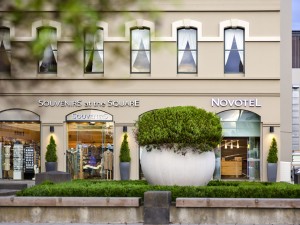 52 Cathedral Square
Christchurch 8011
Make yourself at home with Novotel Christchurch Hotel. Our contemporary hotel in a prime central Christchurch location offers access to the fully-equipped fitness centre and essential hotel amenities. Your bright, modern room gives you the space you need to work or relax - executive rooms have stunning views of the Southern Alps. With a stylish restaurant offering buffet breakfasts and à la carte meals, you can enjoy fresh local produce at Novotel.
ibis Christchurch Hotel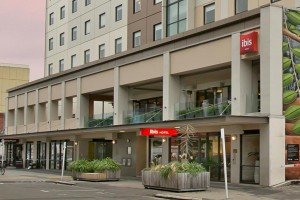 107 Hereford Street
Christchurch 8011
Centrally located in the heart of Christchurch, ibis Christchurch is the ideal base for holidaymakers looking to explore New Zealand's iconic 'Garden City' on foot. The ibis Christchurch Hotel features 155 contemporary rooms and a meeting room - ideal for board meetings, workshops and presentations for up to 40 guests.
Fable Christchurch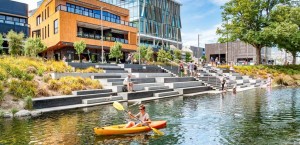 166 Gloucester Street
Christchurch Central City 8011
Capturing the vibrant energy of the city centre, contrasted with the natural beauty of the Alps and River, this landmark hotel is undergoing a design-lead transformation. Emerging in 2022 as a 5-star jewel in Christchurch's CBD, Fable Christchurch will set the new standard in luxury accommodation and dining, with exceptional customer experience at every turn. Iconic landmarks like Cathedral Square, Victoria Square and tramway are mere steps away while the lively fashion, food and bar scene is tantalisingly close.
Note: Please refer to our Conference FAQ page for more information relating to attending Conference.